Our Christmas decorations went up very early this year as it is our first Christmas in our new home and we were simply just too excited to wait any longer!
Those of you who know me will know that me and Jake recently moved out and got a place with two of our closest friends. As the weeks passed and we began to see shops selling Christmas products, we could not resist putting up the tree in November!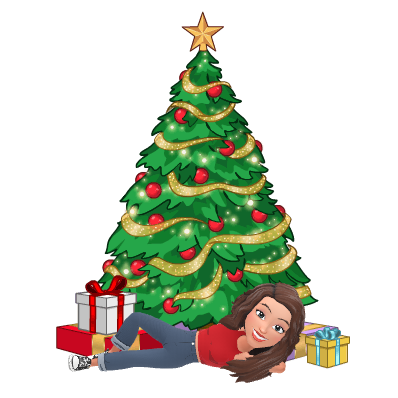 My mum kindly gave one of her old Christmas trees to us and we went out and bought traditional red and gold baubles to decorate it with. We also found adorable clip on robins to go on some of the branches! We decorated the tree with pretty lights and our new decorations and before we knew it we had also purchased stockings and started putting presents beneath the tree. 
Over the next couple of weeks we continued to add decorations to the tree such as Christmas crackers, hanging chocolates, candy canes and pretty red ribbons! The tree ended up looking very full and festive! We even made the fireplace look festive with tinsel and stockings.
We are all very excited to open up our stockings on Christmas Eve and wake up on Christmas morning together before heading off to see our families. 
This is our first Christmas tree together, We absolutely love it and hope for many more Christmasses like this in the future. 
I can't wait to add more presents to the pile under the tree and exchange presents with everyone on Christmas morning. 
I think we are all going out on Christmas Eve for drinks and dancing too which will be lots of fun as we have never been out all together at Christmas before. 
Here is our fireplace filled with our advent calendars, our stockings and some other festive decorations. The entire living room has a super cosy feeling to it and I love sitting in there of an evening with all the christmas lights on and the fire on to warm the room. 
I wish I could be filled with this warm festive feeling all year round. I do love Christmas!